The Peaceful Pill Handbook assisted dying book series provides practical information to empower our readers to take control over their life, and their death.
This is to say that our readers are provided with the knowledge so that they have choice at the end-of-life.
See our page on 'Book Philosophy' for further information.
The Peaceful Pill Handbook Series – Print & Online
There are 2 different books to choose from.
Firstly, the online eHandbook is updated continuously. In other words, by updating our book monthly, above all we ensure that readers have access to the most recent information on euthanasia and voluntary assisted dying (VAD) strategies.
For this reason, the online book is sold as an online subscription.
Therefore, by publishing in real time we stay up to date. For example, during the COVID-19 pandemic this is especially important.
On the other hand, the print Handbook is updated once a year.
In other words, as with all print books, this book is only current at the time of printing. As a result, what you see at the time of purchase is what you get.
eHandbook Contents
Preface
Introduction
Dying & the Law
The Peaceful Pill
The Exit 'Reliability-Peacefulness' Test
Internet Security & Privacy
Physiology of a Peaceful Death
Premedication & Potentiation
Hypoxic Death & the Exit Bag
The R2D DeBreather
Carbon Monoxide
Lethal Inorganic Salts
Detergent Death
Introduction to Drugs
Vomiting and Drugs
Drug Options – The Opioids
Drug Options – Propoxyphene
Drug Options – Amytriptyline
Drug Options – Chloroquine
Drug Options – Insulin
Drug Options – The US Lethal Mixtures
Drug Options – Nembutal
Availability of Nembutal
Online Scammers
Testing & Storage of Nembutal
Administration of Nembutal
The Peaceful Pill Project
The Korean Method
Covid-19 – what to expect?
Pegasos Swiss Association
Final Considerations
Assisted Dying: The Audience
Purchasers of our assisted dying book must be adults of sound mind who are aged 50 years or over.
However, people who are seriously ill, and people of advanced old age are very much encouraged to have a read.
Increasingly, people in their senior years (ahh those boomers) want to plan ahead for a time when they cannot care for themselves.
Similarly, people may not want medical involvement in their decision-making. Above all, other folk may not want to be institutionalized.
Photo ID is required.
Book Contents
Topics include:
drugs – the barbiturates – administration, sources, storage, shelf life & testing
substances – salts
gases – such as nitrogen, argon and helium
devices – such as the R2D DeBreather, the Sarco & the Cogen
legal issues as they relate to each issue, including living wills and advance directives
Our assisted dying books also examine the myths about opiates and other prescription drugs.
Most importantly, we discuss which substances should be avoided.
Assisted Dying: the Legals
In conclusion, the authors do not deal in drugs so please do NOT ask.
For instance, if you have read on the Internet that Exit sells drugs, this is not true. In other words, you are dealing with a Nembutal scammer.
Meanwhile, check our website www.nembutalscams.com for a full list of scam sites. After that, stay safe online.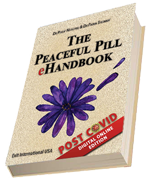 Help is Available
Maybe you feel that you do not fit the specified audience for our books. In other words, perhaps you feel that you need emotional/ psychological help.
Please use the phone numbers listed below.
USA: National Suicide Prevention Hotline USA on 1 800 273 8255
UK: Samaritans on 116 123
Canada: Crisis Services on 1 833 456  4566
Ireland: NOSP on 016352139
Australia: Lifeline on 13 11 14
NZ: Suicide Prevention NZ on 0508 828 865