Coming in 2021
Exit Snippets
Commencing in January 2021, Exit International will be conducting monthly Exit Snippets (mini, online workshops).
What is an Exit Snippet?
Mini, online workshop of up to 70 minutes duration including participant Q&A
Focused each month on a different topic based on the online Peaceful Pill eHandbook
Topics will be announced each month to enable the Snippets to be up-to-date and responsive to current, changing circumstances
Free for Exit members
PPeH Subscribers will be able to attend at a discounted rate
Held monthly across different world time zones
Recorded in real time for later viewing
Registrations will open soon.
Face-2-face Exit Workshops will return post COVID-19.
Online Exit Workshops may also be scheduled for 2021.
Watch this space for updates.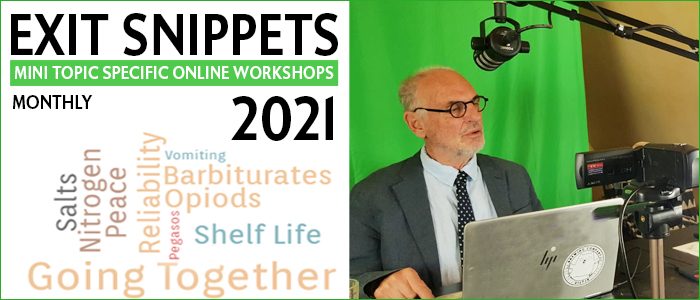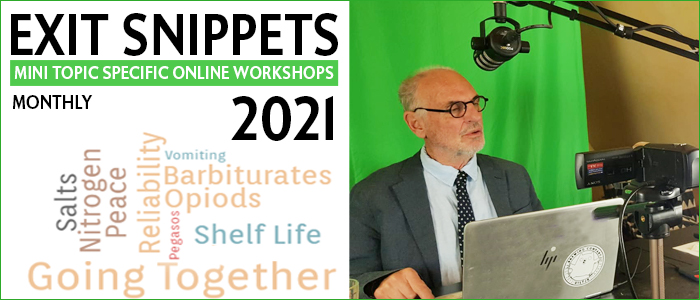 Livestreams Prior to Covid-19
The recording of all Livestreams held prior to March 2020 are available on the final page of the Peaceful Pill eHandbook.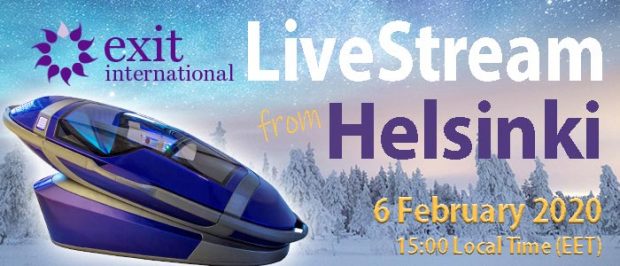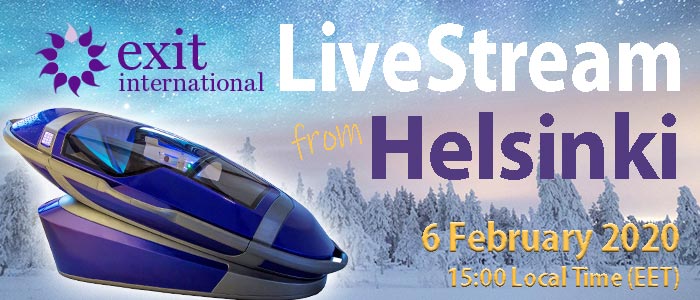 More information about Exit International's online workshops can be found on the Exit Website.
Exit Online Workshops in 2020
Series now completed.