Covid-19 Change of Schedule

Since Covid, Exit has merged our Livestream and Workshop programs together.
This is the compensate for the postponement of our planned face-2-face Workshop dates.
Confirmed Livestream Workshops 2020
Australia/ NZ
Saturday 20 June @ 15.00 AET (13.00 in the West)
USA/ Canada
Saturday 18 July @ 11.00 CDT (12 noon Eastern, 9.00 Pacific)
Europe
Saturday 15 August @ 14.00 DST (13.00 in London)
The duration of the livestream workshops is 3 hours with a 15 minute tea/ coffee break midway.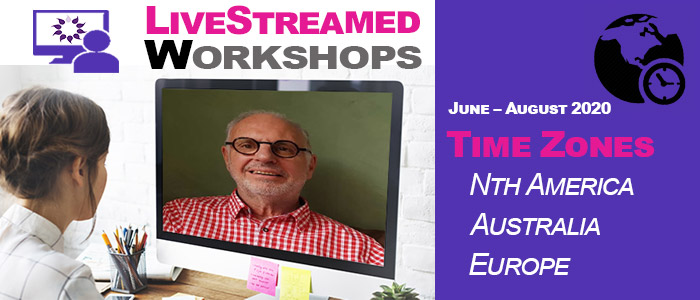 Livestreams Prior to Covid-19
The first Livestream for 2020 was held on Thursday 6 February 2020 in Helsinki, Finland.

The Livestream comprised 2 parts:
An Exit public meeting titled 'End of Life Rights as the Ultimate Human Right'.
Outline & discussion of the 'DeBreather'
The recording of all Livestreams are available on the final page of the Peaceful Pill eHandbook.