February 17, 2018
March 2018 to Feature Lessons from Assisted Suicide Trial of Suzy Austen
On 12 February 2018, a court trial involving Exit's Wellington Chapter Coordinator Suzy Austen took place in the High Court in the New Zealand.
Suzy was charged with importing Nembutal (x2) into NZ and assisting a fellow Exit Member in her suicide.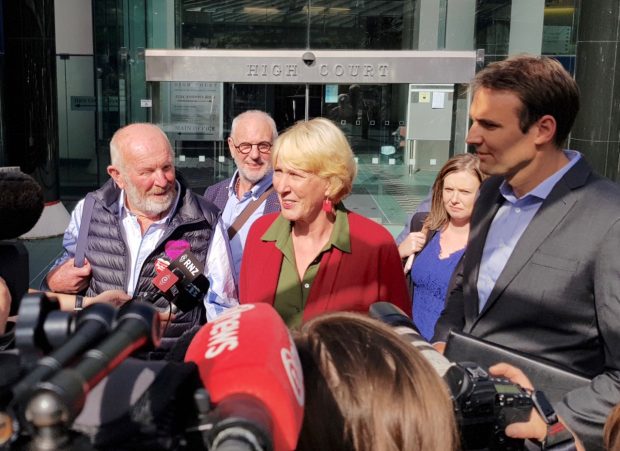 The trial concluded on Friday 23 February with Suzy being found guilty of importing Nembutal and not guilty of assisting in a suicide.
Exit Director Philip Nitschke was present in the public gallery of the court each day.
He says the lessons of the trial are so numerous that they deserve in-depth analysis. As such the lessons of Suzy Austen's trial will form this month's (March) update to The Peaceful Pill eHandbook.
Press coverage from the trial can be found below:
* Susan Austen found not guilty of assisted suicide
* Daughter told of mum's plans
* Warning letters sent to drug importers
* Dead woman "contented customer"
* Police bugs record Exit meeting
* High court trial of euthanasia campaigner gets underway