General Stuff
The Peaceful Pill Handbook  - Essentials is a shortened, condensed version of the original Peaceful Pill eHandbook.
The online PPeH Essentials has replaced the original online PPeH.
Only the PPeH Essentials is now updated.
The original PPeH had become too big and too unwieldy to read (however it remains available in the form of Appendices (attached to the online Essentials edition only).

Existing subscribers to the former PPeH can transfer on application & free of charge to the PPeH Essentials. CLICK HERE to apply to transfer.
Purchase Stuff
Tech Stuff
Updates & Upgrades
Online vs Print
The print Peaceful Pill Handbook - Essentials  is a traditional print book. What you see at the time of purchase is what you get.
The online Peaceful Pill eHandbook - Essentials edition is a subscription that lasts for 24 months. The online edition is continually updated. The online edition also contains videos & provides access (on approval) to the Peaceful Pill forums.
| | | |
| --- | --- | --- |
| Peaceful Pill Handbook Series | Online | Print |
| Purchase Options | 24 month subscription | Single edition only |
| Updates | | |
| Reliable, Accurate, Science-based Information | | |
| Content | Always up to date | Current at time of publication |
| Videos | | |
| Peaceful Pill Forums | | |
| Livestreams | | |
|   | | |
The Amazon print Peaceful Pill eHandbook edition is an 18+ book with no age verification or identification safeguards.
The Amazon edition provides general information only. It contains no specific information about drugs or other methods.
Snippets
Snippet recordings are available free for Exit Members & at fee for Subscribers to the online Peaceful Pill eHandbook. Access is via the Exit International website.
Webinars
Online Webinars are open to Exit Members (free) and PPeH Essentials Subscribers (at fee).
We are sorry but Webinars are only open to Exit Members and PPeH Essentials Subscribers.
Forums
The Peaceful Pill Forums are a unique online conversation space. The focus of the forums is wide-ranging and includes Q&A based on the Peaceful Pill eHandbook. The forums also contain threads that are social in nature to help Exit Members and Subsribers get to know one another within a supportive, kind network of like-minded folk.
No. The Peaceful Pill forums are only for Exit Members & Subscribers to the Peaceful Pill eHandbook.
To qualify you need to be a PPeH subscriber/ Exit member, aged 50 years or over, of sound mind, or have another good reason why you want/ need to join.
You can apply to join here.
You will be asked for photo ID upon joining. A one month wait period may apply to new subscribers & new Exit members.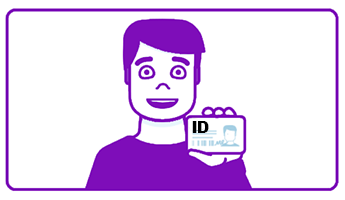 Photo ID is required for forum membership because Exit has a strict system of safeguards to ensure forum members are all over 50 years of age & of sound mind. If you are not prepared to provide video photo ID, please do not ask to join the forums.
Can't find your answer in the PPH FAQs?
You are welcome to contact us.