February 14, 2022
Right to Die Documentary wins Best Producer
'Right to Die' Documentary wins Best Producer

** NEWS ALERT **
On 12 February 2022, 'Right to Die' (feature documentary) won best producer at the World Film Fair in New York.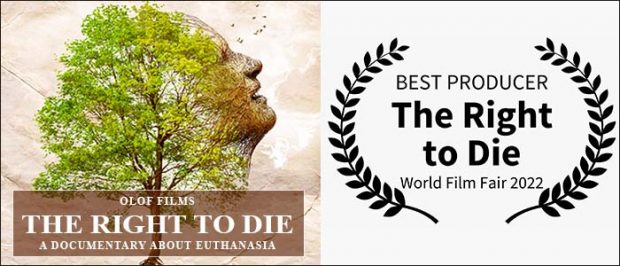 The Backstory
In February 2020, shortly before the first lockdown, Philip Nitschke travelled to Helsinki to meet with lawyers about the possible use of Sarco in that country.
The news was promising.
A new Finnish TV series by Olof Films screened Sunday nights in Finland during October/November 2020 on the national broadcaster, YLE.
The series titled 'Time to Die' documented the end of life experiences of four unique individuals in Finland, the Netherlands and the US.
Each prepared to die in their own way and time.