July 4, 2021
Celebrating 25 Years since the Rights of the Terminally Ill Act
We are celebrating 25 Years since the Rights of the Terminally Ill Act 1 July 2021, because it was 25 years since the Northern Territory of Australia became the first place in the world to implement a voluntary euthanasia law, the Rights of the Terminally Ill Act.
The law was enacted on 1 July 1995 and implemented 12 months later on 1 July 1996. In celebrating 25 years since the Rights of the Terminally Ill Act, the law was first used by Philip Nitschke on 22 September that same year by Darwin man, Bob Dent.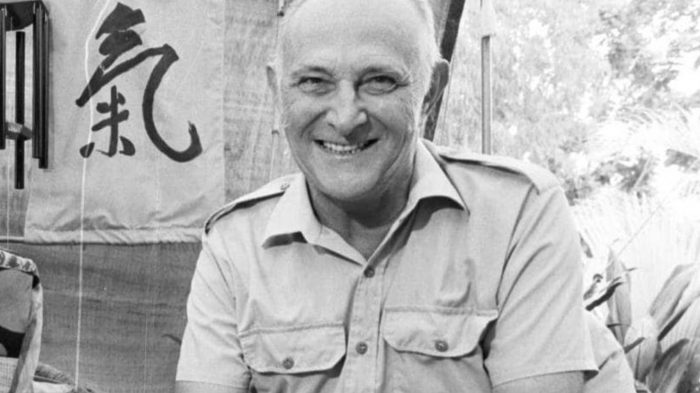 Euthanasia Law Timelines
While the US state of Oregon passed the Death with Dignity Act in 1994, it was under an injunction and prevented from use until mid 1997.
The Netherlands and Belgium both passed their end of life laws in 2002.
Since the Northern Territory's Rights of the Terminally Ill Act, similar medical models have spread around the world. These other laws have proven more robust than the NT's short-lived law.
The Rights of the Terminally Ill act only lasted 9 months because a conservative, catholic MP from Victoria, Kevin Andrews, used a loophole in the Australian Constitution to overturn it by conscience vote in the Australian Federal Parliament.
Section 122 of the Australian Constitution allows the Federal Parliament to make laws for the 'territories' (but not the states) of Australia.
Andrews connived to use this section to prevent the Northern Territory, the Australian Capital Territory and the various other small territories (eg. Norfolk Island) from making laws on voluntary euthanasia.
These territories can make laws on all other things, but not on end of life choices.
Fast-forward 25 years and on 1 July 2021, the state of West Australia became the 2nd Australian state to implement a right to die law.
The states of Tasmania and South Australia have been passed right to die laws. These are due to be implemented in the coming years.
All laws model the Northern Territory's
All other Australian laws – both current and proposed – require a number of doctors to approve and grant a patient's request for help at the end of life.
None show any insight into how to do it better and more kindly.
Kevin Andrews once boasted that in overturning the Rights of the Terminally Ill Act he had set the movement back 20 years.
On this point he was right.
He not only set back the legislative agenda but in doing so, with the support of current senior politicians from both sides of Australian parliament (eg. Tony Burke on the labor side), he helped create a mindset that end of life laws are dangerous and patients are in need of protection (from themselves).
Exit argues that nothing could be further from the truth.
Trust the people. Trust the system. And don't put unnecessary barriers in the way of people when they are at their most vulnerable.
Hello? Is anyone listening?