July 25, 2021
Suicide Related Materials Offences Act
Exit International has long been the subject of political persecution by multiple governments in Australia. Nowhere is this more obvious than with the Suicide Related Materials Offences Act (Australia) amendment to the Australian Criminal Code.
In short, this infamous 2006 Australian law prevents the use of the phone, email, fax and the Internet to discuss one's end of life choices.
Why does this matter?
Well, since the states of Australia began to pass Assisted Dying laws (Victoria in 2017, West Australia in 2019, Tasmania in 2021), the Act has received a new breath of life; not as an Act that makes life in Australia better in any way, but a law that prevents doctors discussing assisted dying with their patients on the telephone, over the Internet, email or by fax.
It is this prohibition on discussing end of life choices within the context of Australia's assisted dying laws that is now garnering attention and concern.
The Suicide Related Materials Offences Act was signed into law in July 2005 and implemented in January 2006.
How did this strange law come to be?
While largely forgotten in the annals of Australian political history, conservative catholic politician Chris Ellison left his bigoted footprint all over Australian politics.
It was not enough for this anti-abortionist, anti-pro choice senator to tell then Greens Leader, Bob Brown, that he was a 'disgrace' during the Senate debate on the Kevin Andrews Act (the Euthanasia Laws Act led to the overturning of the Northern Territory's Rights of the Terminally Ill Act in March 1997).
On becoming Custom's Minister, Ellison set about to ban the importation into Australia of information (eg. books) about how one may take one's own life peacefully and reliably and at a time of one's choosing.
It was Chris Ellison who pushed through a 2001 amendment to the Australian Customs Act (1901) which causes print editions of the Peaceful Pill Handbook to be seized by Australian Border Force today (yes in 2021)!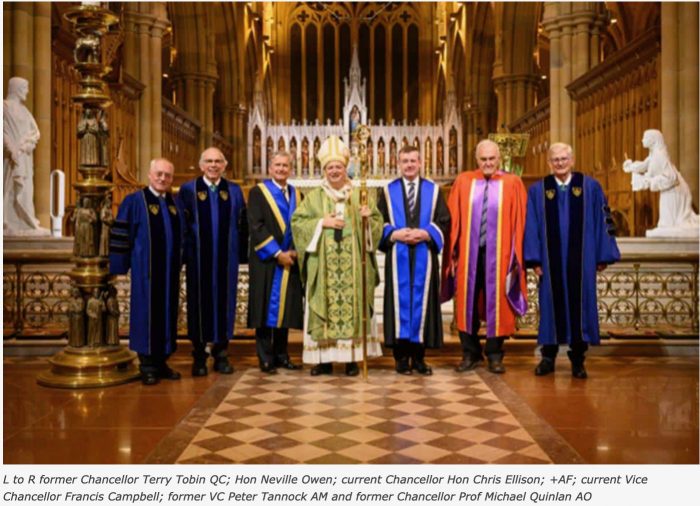 The Death of Nancy Crick
However, it was not in direct relation to the Peaceful Pill eHandbook that Ellison continued his anti-free speech crusade to stop people talking on the phone or sending emails, or looking at websites etc.
The impetus for that was the death of 'Gold Coast grandmother', Nancy Crick.
In the early 2000s, Nancy became an Australian household name. The reason? Suffering from bowel cancer, she wanted to die at home surrounded by her friends and family. She wanted to test the law to see if it was illegal to have anyone with you when you died at home.
Nancy said she got her Nembutal over the Internet. She would later die peacefully at home surrounded by 21 friends and family members.
For Chris Ellison, Nancy's Crick's civil disobedience was a red rag to a bull.
What followed was the Ellison Suicide Related Materials Offences Act (Australia).
Chris Ellison & the Suicide Related Materials Offences Act
In Killing Me Softly: Voluntary Euthanasia & the Road to the Peaceful Pill (Penguin, 2005), authors Philip Nitschke & Fiona Stewart wrote of the backstory to the Suicide Related Materials Offences Act:
In early 2003, Federal Justice Minister Chris Ellison quietly announced a new offensive in a press release that was boxed to the parliamentary press gallery late one Friday afternoon. His release stated that using the Internet for right-to-die information would soon be illegal in Australia. Ellison sought to justify his move by citing two 'expert studies'. One of these was no study at all. Rather, it was a letter to the editor from the American Journal of Psychiatry that had no status and next-to-no relevance to the use of the Internet by Exit and its members (it concerned mentally ill teenagers on the other side of the world, in an obscure suicide chat room, talking about the gory details of violent deaths).
As one of many politicians in the Howard Government who is driven more by God than by the wishes of his electorate, Ellison's fiddling of the evidence is not surprising. After all, this is a government who, in Mark Latham's words, has its social policies 'determined by Rome' and for whom a courting of the Catholic vote is a major preoccupation. (Latham is hardly one to throw stones, however, with his recent appointment of one of the Catholic ringleaders in the 'Euthanasia No' campaign – Tony Burke – to ALP's front bench, not to mention fundamentalist Christian Midnight Oil frontman Peter Garrett to the back.)
Ellison's basic message was that changes would be made to laws controlling the Internet and little justification was needed.
Prior to the Parliamentary debate of the Bill, the Senate Constitutional and Legal Committee held an inquiry.
Exit was among those to appear.
In Exit's submission it was argued:
1. A WELL INFORMED ELDERLY POPULATION MAKES FOR HEALTHY PEOPLE
Recent research, by Exit researchers Dr Wendy Gunthorpe and Dr Fiona Stewart (soon to be published in the medical literature) clearly establishes that access to accurate information on end-of-life options is important contributor to the individuals perception of their well being. Put simply once people know their options, they stop worrying and live longer. Well, healthy people is a goal of EXIT International.
To advance this goal, EXIT runs workshops in all Australian states and territories and in some overseas locations. These are consistently booked out ahead of time. To date over 2000 people have attended Exit workshops in Australian and New Zealand. The operation of these workshops is made possible by extensive use of the Internet.
Although there is no general publication of any Exit material, our members are contacted, venues organised and briefing materials made available to our members by way of the Internet. Enactment of the proposed legislation will seriously restrict our ability to run these programs and as a consequence will directly and adversely effect the good health and well being of a growing number of the elderly who benefit from this program.
2. EXCEEDING PARLIAMENT'S AUTHORITY
On the issue of exceeding the Parliament of Australia's authority, I would draw attention of the Senate to Part V the Constitution and the Legislative powers of the Parliament. This states that the power is given to Parliament "to make laws for the peace, order and good government of Australia".
The proposed Bill goes much further than this, and in its current form will restrict and control the flow of information to many outside of the jurisdiction of the Commonwealth of Australia and will affect their lives and their well being.
For example, the provision of specific information by email to an elderly individual in New Zealand would be in breach of the proposed law. Such requests by email from overseas members of Exit are common. I have reproduced one such email request below:
I have had Multiple Sclerosis for 16 yrs, am now classed secondary progressive, and have the fear of losing my dignity and any quality of life, which I am faced with. I live in a Resthome in Oamaru at present where I see other MS sufferers bedridden, some being tube fed, unable to talk or swallow etc, totally incontinent, and I know I do not want to end up like that.
At some point I may want to end my life as peacefully as possible – and while I am still able to do it myself. Although this may be some years away, with this disease there is no reliable prognosis, so I feel I must be prepared now.
I am planning to shift back to my home town of Christchurch, where I might possibly be able to attend one of your workshops, if you're planning to have any more there?
I realise that the proposed law in Australia might soon prohibit your doing this by email or phone. I am of course an Exit member. The proposed legislation will directly effect this person and many other non-Australians.
An Exit request to present workshop video material to the Senate was granted.
Dr Philip Nitschke MBBS PhD
Director, Exit International
Darwin, 19 August 2004
The South Australian Voluntary Euthanasia Society submitted:
This bill seeks to censor information on suicide related material. Exit International provides a range of information, including that of palliative care. It does not promote a particular method of committing suicide or intend the material to be used by another person to commit suicide. People have a right to information. To censor information on suicide related material it would be necessary to also preclude a carriage service from being used for the producing of books about self deliverance. People have a right to choose their reading material.
The Voluntary Euthanasia Society of Tasmania submitted:
We consider that these "suicide related material" amendments should be rejected outright because their greatest impact will be upon the poor elderly, frail and/ or incurably suffering people who are not familiar with the legal system. A carriage service they wrote is more than the Internet.
It includes phones, mail, radio, TV, interactive TV and satellite transmission. It would also apply to books and newspapers which all involve carriage services at some part of their production or distribution. None of the proponents of this particular legislation point out that it would criminalise material transmitted legally today in our newspapers, over the phones and by post, their only references are to the Internet.
The submission of Electronic Frontiers Australia went straight to the point:
The proposed offence appears to have the primary purpose of silencing the speech of one particular high profile Australian resident, but only in relation to use of the Internet.
All of these submissions fell on deaf ears as the Suicide Related Materials Offences Act (Australia) was passed by the John Howard-controlled Parliament with the full support of the Australian Labor Party. Only the Australian Greens and the Australian Democrats voted against the legislation.
Then West Australian Democrats Senator, Brian Grieg, summed the situation up when he said in his speech against the passing of the Bill:
This Bill is absurd! It represents another triumph by the Religious Right, which continues to press the Government on conservative and symbolic reforms that have little or no impact on reality. And for this reason it is a pyrrhic victory for reactionary forces (sic).
This Bill illustrates the way in which the Coalition continues to politically gesture to the more extreme church groups, and how Labor has not learnt it's lesson in trying to copy the Government in this regard, and to try and corral the same voting base.
This Bill is victory of style over substance, of superstition over reason, and of ignorance over education.
This Bill is a fool's illusion, because it cannot and does not achieve the outcome it claims to provide for.
This Bill is not about suicide. It does not address the causes of suicide or even pretend to address them.
At its heart, this Bill is nothing less that the Religious Right attempting to shut down and censor Voluntary Euthanasia (VE), support groups and VE
discussion in the broader community.
We can see this clearly, simply by looking at the key individuals and groups which made submissions to this Bill, and which pushed for its introduction in the first place. They are the usual subjects. They are a who's who of the Religious Right in Australia. And in spite of the disingenuous secular names of their organisations, they are fundamentally religious organisations.
And their push for this Bill is all about laundering their religious belief into a secular argument, hiding church from state, and translating their personal religious views into public policy and then imposing this on all citizens.
[This Bill] represents yet another push for theocracy over democracy.
Going Forward
In an article by Charles Corke in The Conversation in June 2021, the problems which the Suicide Related Materials Offences Act (Australia) is causing Australian doctors and patients in regard to assisted dying was well outlined.
While states such as Queensland are requesting of the Federal Governmnent that their doctors be exempted from this section of the Crimes Act (once their assisted dying legislation comes to pass), the pro-Christian Morrison-led government shows little inclination to move.
It would seem, not suprisingly, that Liberal Party Godfather Chris Ellison's legacy will not be so easily dismissed.
Where is Chris Ellison now?
Chris Ellison is Chancellor of Notre Dame University of Australia. Notre Dame is a private, catholic university.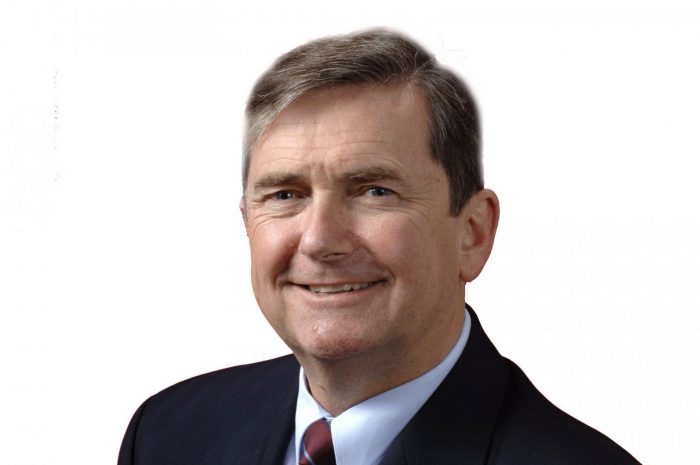 *See also Chris Ellison's response to Dennis Shanahan's 'Mail Order Suicide Kit' article in The Australian, 20 August 2001.